ETUDE DES CONSÉQUENCES DE LA PHYTOTHÉRAPIE UTÉRO TONIQUE CHEZ LES PARTURIENTES
Keywords:
Conséquence, phytothérapie utéro-tonique, parturiente
Abstract
Introduction : La phytothérapie utéro-tonique est une pratique qui consiste à administrer aux parturientes des produits naturels ayant des propriétés de stimuler les contractions utérines et provoquer le travail. En République Démocratique du Congo, ce phénomène était plus observé en milieux ruraux. Il est devenu courant en milieu urbain et sert d'alibi aux femmes dans l'éviction de pires conséquences associées à l'infidélité de leurs conjoints et pour un accouchement facile. Elle n'est cependant pas dépourvue des conséquences. Ce travail vise à étudier les conséquences qui émanent de cette pratique.
Méthode : L'étude s'est déroulée au Centre de Santé Saint Paul dans la Commune de Kimbanseke sur un échantillon de 38 parturientes.
Résultat : 63,2% d'entre elles ont été victimes des Hémorragies du Post-Partum dont 55,3% sur ruptures utérines et 7,9% sur déchirures cervicales. Du côté fœtal, on a observé 31,6% de cas de détresse respiratoire et 15,8% de cas de mort intra-utérine.
Conclusion : Le recours à la phytothérapie pour rendre l'accouchement plus facile a bien d'aspects bénéfiques. Il n'est cependant pas dénué des conséquences. Il est donc nécessaire que cette pratique soit encadrée par les professionnels de santé.
References
Agence américaine pour le développement international (USAID), Médicaments pour la prévention et le traitement de l'hémorragie du post-partum et d'autres indications obstétricales, 2019.
BOUKAICI FADOUA, Risque de la phytotherapie chez la femme enceinte : monographie des plantes marocaines à risque, 2018, disponible sur http://hdl.handle.net/123456789/16333 , consulté le 27 avril 2022 à 06h54
DAFAA A., Les utéro-toniques de Service de gynécologie et obstétrique, CHU MAHDIA Tunisie Interne, 2022.
DESPRAIRIES A., L'usage de la phytothérapie chez la femme enceinte et le nouveau-né à la Réunion, Université de la Réunion, Diplôme d'Etat de Sage-femme, 2020, disponible sur https://www.memoireonline.com/03/22/12802/m_L-usage-de-la-phytothrapie-chez-la-femme-enceinte-et-le-nouveau-n--la-Runion25.html , consulté le 16 août 2O23 à 21h11'
Elizabeth I. Ransom et Nancy V., Yinger (sd), Pour une maternité sans risque, comment éliminer les obstacles aux soins
Gruber C.W. and O'Brien. M. 2011. Uterotonic Plants and their Bioactive Constituents. Planta Med 77 : 207-220
Katsoulis LC, Veale DJ, Havlik I. The pharmacological action of Rhoicissustridentata on isolated rat uterus and ileum. Phytother Res 2000 ; 14(6):460-2.
Kongnyuy EJ, Mlava G, van den Broek N. Facility-based maternal death review in three districts in the central region of Malawi: an analysis of causes and characteristics of maternal deaths. Womens Health Issues. 2009 Jan-Feb;19(1):14-20
Mahbouli, S., Basli, M., Messaoudi, F., Messaoudi, I., Chibani, M., & Rachdi, R. (2003). La mortalité maternelle: épidémiologie, facteurs de risque et évitabilité. À propos de dix cas. Gynécologie obstétrique & fertilité, 31(12), 1018-1023.
MBAHOUWA HAMADI Grossesse et automédication: recours à l'automédication pendant la grossesse et connaissances des femmes enceintes, HAL OPEN Science, 2018,
Mbonye AK. Risk factors associated with maténal deaths in health units in Uganda. Afr J Reprod Health 2001 ; 5(3):47-53.
Montastruc, JL, Bondon-Guitton, E., Abadie, D., Lacroix, I., Berreni, A., Pugnet, G., ... & Montastruc, F. (2016). Pharmacovigilance, risques et effets indésirables de l'automédication. Thérapies , 71 (2), 257-262.
Mwengu Cécilea, N., Djo, K. B., Jean, O., mulundu Tresorb, M., kaj Francoise, M., Xavier, K. K., & Zambez, K. S. (2023). PERCEPTION DES AGENTS DE SANTE SUR LES SOINS PHYTOTHERAPIE ADMINISTRE AUX GESTENTES DANS LA ZONE DE SANTE DE LUBUMBASHI. International Journal of Social Sciences and Scientific Studies, 3(4), 3153-3164.
NAMA MWENGU Cécile, pratique de la phytothérapie utero tonique au 3ème trimestre de la grossesse par les gestantes de MUKABE-KASARI, (Motivations, plantes, risques, modes d'utilisation et issues de l'accouchement), ESP, UNILU, Mémoire de DEA, 2019
Nama, MC, Lunkuntu, KH, Malonga, KF, Kahumba, BJ et Kakoma, S. (2021). CONTRIBUTION DE LA MÉDECINE TRADITIONNELLE À BASE DES PLANTES UTÉROTONIQUES À LA SANTÉ DE LA REPRODUCTION EN RDC. Revue internationale des sciences sociales et des études scientifiques , 1 (4), 138-156.
Traoré, B. (2008). Les déchirures des parties molles au cours de l'accouchement à la maternité du centre de santé de référence de la commune V du District de Bamako à propos de 75 cas (Doctoral dissertation, Université de Bamako).
Umeora OU, Egwuatu VE. The role of unorthodox and traditional birth care in maternal mortality. Trop Doct 2010 ; 40(1):13-7.
Van Der Kooi R. & Theobald. S. (2006). Traditional medecine in late pregnancy and labour : perception of Kgaba remedies amongst the Tswana in South Africa. African Journal of Traditional, Complementary and Alternative medecine 3 (1): 11-22.
Vial Y., Le dépassement de terme. Arch Gynéco Obstet, Paris 1992 ; pp 252 : 58-69.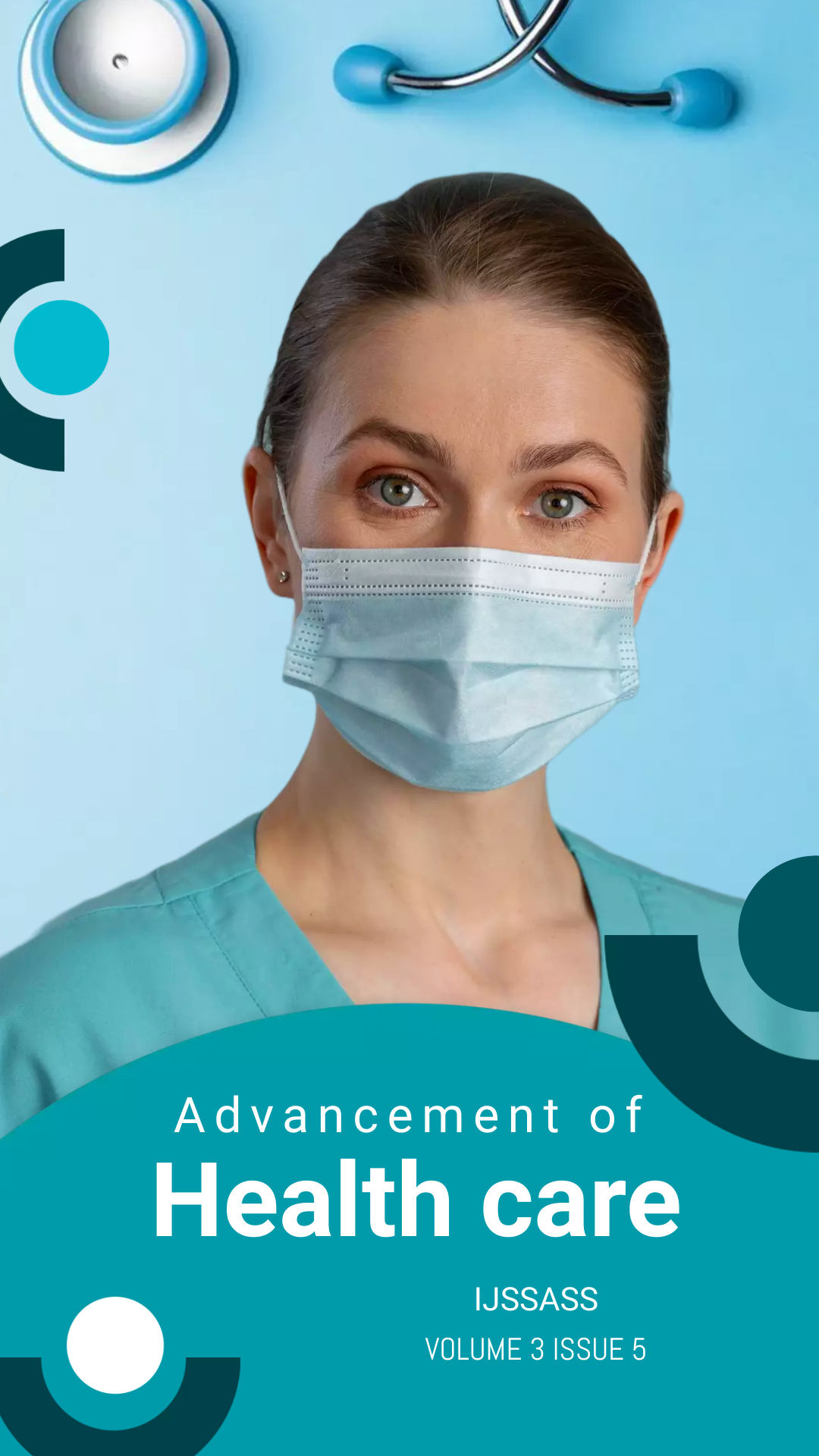 Downloads
How to Cite
INIA, S. A., LUNKAMA, O. O., BYALOGA, M. A., MUNDADI, B. N., KANOWA, M.- claire L., BAMVINGANA, C. K., & ATUNGALE, A. M. (2023). ETUDE DES CONSÉQUENCES DE LA PHYTOTHÉRAPIE UTÉRO TONIQUE CHEZ LES PARTURIENTES. International Journal of Social Sciences and Scientific Studies, 3(5), 3036 - 3046. Retrieved from https://ijssass.com/index.php/ijssass/article/view/225
License
Open access and copyright policy
The journal offers access to the contents in the open access system on the principles of non-exclusive license Creative Commons (CC BY 4.0). Thus, the authors are required to agree with that policy. In this regard, authors will be asked to complete a submission card with a copyright transfer agreement that specifies detailed descriptions of the copyright transfer. The submission card is provided via email before the publication. 
Publication fee
IJSSASS is a self-funded journal. For this reason, the journal handles a publication fee. The current publication fee is provided on the journal's Web site in the section Instruction for authors. Thus, the publication fee that is required for manuscript processing is clearly stated on our website